Royce CODEL Travels to Saudi Arabia
Press Release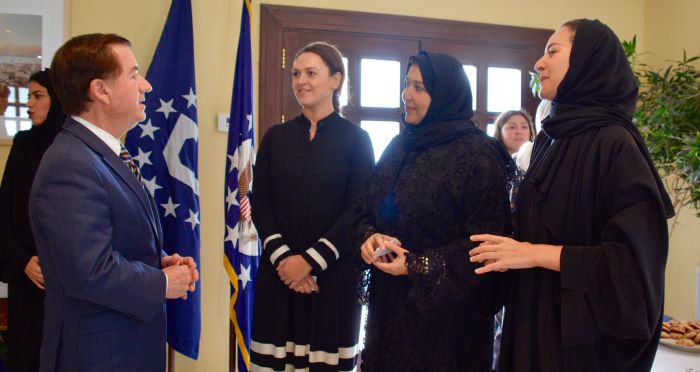 Jeddah, Saudi Arabia – House Foreign Affairs Committee Chairman Ed Royce (R-CA) and Subcommittee Chairman Paul Cook (R-CA) today concluded two days of meetings and briefings in Saudi Arabia focused on threats from Iran, the conflict in Yemen and economic reform.
Yesterday in Riyadh, the delegation met with King Salman bin Abdulaziz Al Saud, Crown Prince Mohammad bin Salman Al Saud and Prince Abdulaziz bin Saud bin Naif bin Abdulaziz, Minister of Interior. Today, in Jeddah, the delegation met with the U.S. Yemen Affairs Unit and participated in a roundtable discussion with women entrepreneurs.
"Saudis are optimistic about the future, and rightly so," Chairman Royce said. "The government has a bold vision for its economy and reforms are giving women new opportunity. As I've said, a country that utilizes only half its population can never realize its full potential. Empowering Saudi women will help unleash its economy.
"Of course, Saudi Arabia — and the Middle East as a whole — faces serious threats from Iran. In our productive meetings, we discussed efforts to apply more financial and diplomatic pressure against Iran's missile program and its support for terror. In Yemen, I'm encouraged that the flow of relief has improved, but more must be done to increase access to food, water and basic medicine. The Iranian-backed Houthis are pushing this conflict into a third year and eight million innocent people are on the brink of starvation."
NOTE: Earlier this week, the delegation met with leaders in Egypt.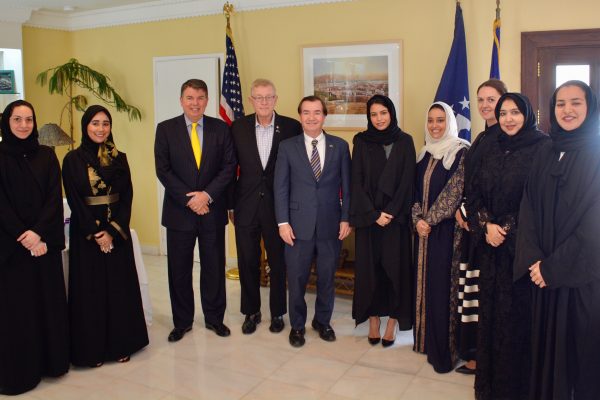 ###