In Tanzania, Chairman Royce Discusses Electrify Africa, Anti-Poaching Initiatives
Press Release
Media Contact 202-225-5021
ARUSHA, TANZANIA – House Foreign Affairs Committee Chairman Ed Royce (R-CA) and a bipartisan Congressional delegation yesterday concluded two days of meetings in Tanzania focused on economic development, health and human rights, conservation and regional security.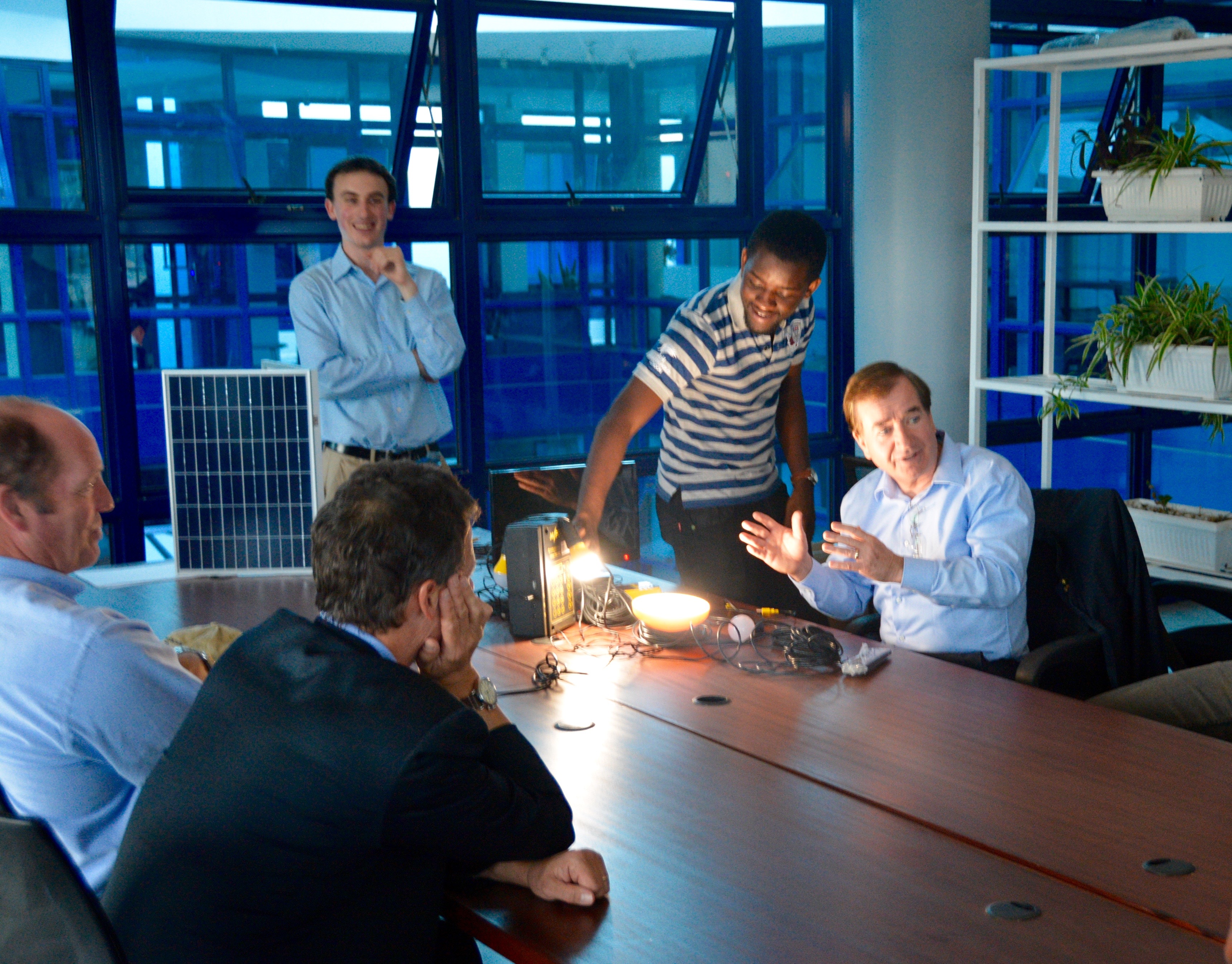 Chairman Royce, Rep. Yoho, Rep. Trott meet with a provider working with Power Africa
"A strong, democratic Tanzania is critical at a time when regional terror threats and conflicts in places like Burundi are worsening," said Chairman Royce following the visit.  "I want to thank the U.S. personnel from the State Department, the Department of Defense, USAID, and private organizations working on the ground to increase energy access and combat poaching in an effort to lift Tanzanians out of poverty and protect the nation's incredible wildlife and natural resources.  And I'm particularly glad to see in Tanzania that the DOD has begun capacity building training with the park rangers to better track and disrupt the criminal syndicates and gangs responsible for today's unprecedented levels of poaching and wildlife trafficking.  These illicit activities provide a major financial lifeline to armed groups and terrorist networks that pose a direct threat to U.S. national security."
"I hope the Magafuli administration will soon resolve our serious concerns surrounding the elections in Zanzibar so that U.S.-Tanzanian relations can continue to grow through new tools and initiatives that would be authorized by the Electrify Africa Act and Global Anti-Poaching Act that have recently passed the U.S. House."   
Meetings with American and Tanzanian officials included:
U.S. Ambassador to the United Republic of Tanzania Mark Childress;
Special Envoy for the Great Lakes Region of Africa Tom Perriello;
USAID Tanzania Acting Mission Director Daniel Moore, and;
Director General, Tanzania National Parks, Allan Kijazi.
Between briefings, the delegation conducted site visits to:
The Maasi Women Development Organization (MWEDO).  With support from USAID, MWEDO is working to empower the traditionally underserved Maasi tribal women with access to education, health services, and more equitable rights.
A provider working with Power Africa to increase access to electricity in the Arusha area.  Just 10 percent of Tanzanians in rural areas have access to electricity.  Through solar panels, the provider offers an off-grid, pay-as-you-go solution for basic lighting and cell-phone charging.  The provider, supported by Power Africa and USAID, is one example of the types of public-private partnerships that will be expanded under the bipartisan Electrify Africa Act.
A local hospital receiving support from the U.S. President's Emergency Plan for AIDS Relief (PEPFAR) efforts to combat AIDS and HIV.
###