Chairman Royce Praises Electrify Africa Passage on Medium.com
Press Release
Washington, D.C. – House Foreign Affairs Committee Chairman Ed Royce (R-CA) published the following today on Medium.com (see the post HERE):
Electrify Africa
Bipartisan legislation moves to President Obama's desk.
Today the U.S. House passed bipartisan legislation to help improve access to reliable electricity in Africa.  This is a big deal for Africa, and U.S. job creators. 
Nearly 600 million people in sub-Saharan Africa – 70 percent of the population – are in the dark tonight, without clean water, refrigeration, and basic medical services. 
As a result, many families (especially women and girls) spend huge portions of each day walking to collect water and crude sources of energy.  Cold storage of vaccines is virtually impossible.  And too many families resort to using charcoal or other toxic fuel sources, whose fumes cause more deaths than HIV/AIDS and malaria, combined.
Increasing access to electricity will dramatically improve lives, create jobs and expand opportunities in both Africa and America. 
And that's why our market-based Electrify Africa Act is so important.  It will help begin to address the continent's massive energy shortages by:
Promoting partnerships to break down barriers to private-sector investment and development of affordable, reliable energy in Africa;
Embracing an "all of the above" energy strategy that allows African countries to develop energy sources that will work best for them, and;
Ensuring clear metrics to measure effectiveness – all WITHOUT adding to the U.S. deficit. 
As a former Chairman of the House Foreign Affairs Committee's Subcommittee on Africa, I've long been focused on driving solutions that make a real difference for the people of Africa, while helping U.S. businesses compete and grow. 
Just a few weeks ago, I met with a San Francisco-startup on the ground in Tanzania that would help meet the goals of our Electrify Africa Act.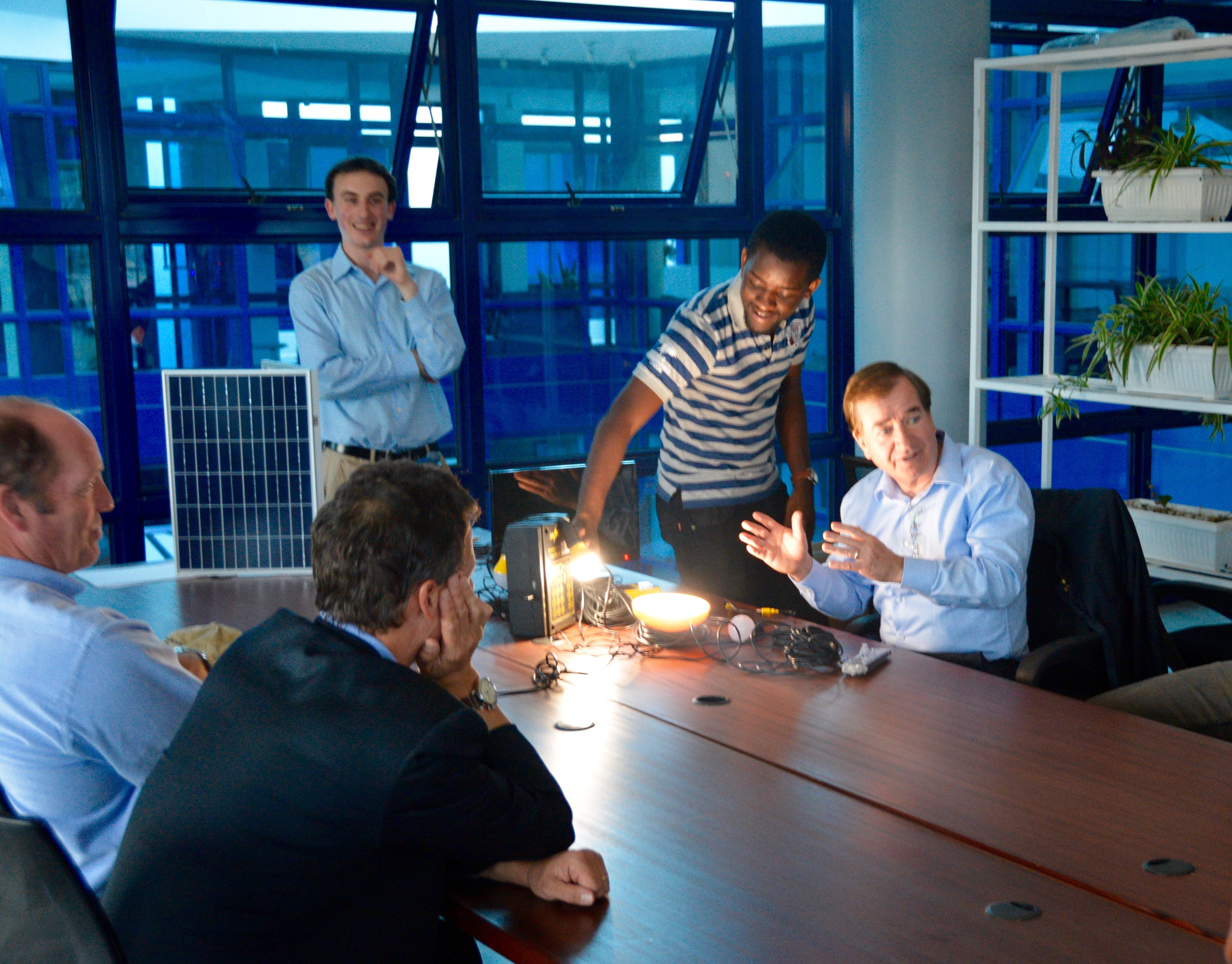 In an area where just 10 percent of the population has access to electricity, this power provider is outfitting families with an off-grid, pay-as-you-go solar panel capable of charging basic lights, a TV, and a cell phone. 
It's a game-changer for small businesses that have to close at dark, and school children who are often forced to study by dangerous, inefficient kerosene lamps.  And it's just one example of the type of project that can continue to grow through our Electrify Africa Act.  
###