Chairman Royce Highlights Export Control Reforms, Burma Sanctions at NDAA Conference
Press Release
Media Contact 202-225-5021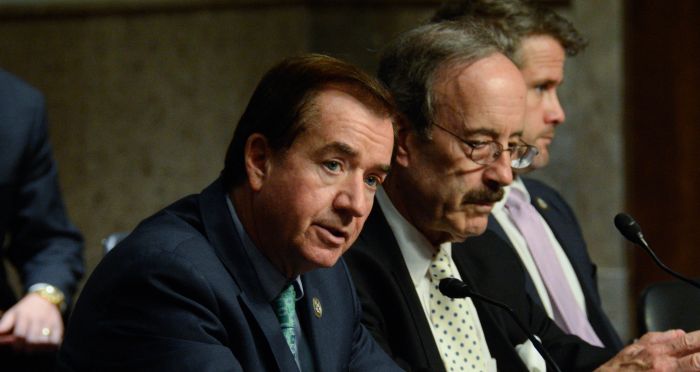 Washington, D.C. – During the first meeting for the National Defense Authorization Act (NDAA) for Fiscal Year 2019, House Foreign Affairs Committee Chairman Ed Royce (R-CA) today urged conferees to include two measures in the final report – vital reforms to U.S. export controls and sanctions on Burmese officials responsible for ethnic cleansing of the Rohingya Muslim minority.
Chairman Royce delivered the following remarks (as prepared for delivery) at today's NDAA conference meeting:
"It is good to be here today. The NDAA includes important funding for military training and much-needed equipment to keep America safe, and I was pleased to join a strong bipartisan majority in passing it through the House.
Of course, the NDAA also includes many other provisions key to our national interests. Today, I want to highlight two measures in the House-passed bill that are especially important.   
First, I am proud the House bill includes vital reforms to our export controls that will better protect emerging technology and intellectual property. In recent years, Beijing has increasingly forced U.S. companies to hand over sensitive technology as a cost of doing business in China. These types of aggressive policies in China, Russia and elsewhere are undermining our national security and our economic competitiveness. I held hearings on this theft 10 years ago.
We need to close the gaps. The export control reforms we've delivered through the House-passed NDAA reflect years of work by the Foreign Affairs Committee to replace the long-expired Export Administration Act. These reforms passed through the House via regular order, and with strong bipartisan support.
Mr. Chairmen, a modern, adaptable export control system will ensure that the U.S. remains a leader in emerging fields – like robotics and artificial intelligence – and it will complement the CFIUS reforms contained in the House-passed NDAA. I will continue to strongly advocate for export control reforms in the final conference report.
Second, I want to call attention to the measure in the House bill that holds Burmese officials responsible for ethnic cleansing of the Rohingya Muslim minority. Over the past year, the Burmese military has driven more than 700,000 Rohingya from their homes, burning villages, raping women and killing thousands. 
Thanks to the leadership of our Ranking Member, Eliot Engel, the House-passed NDAA imposes new sanctions on Burmese military officials responsible for these atrocities. I hope we can carry this important measure into the final report."
###