World Press Freedom Day
Blog
By Chairman Ed Royce. Published on Medium.com.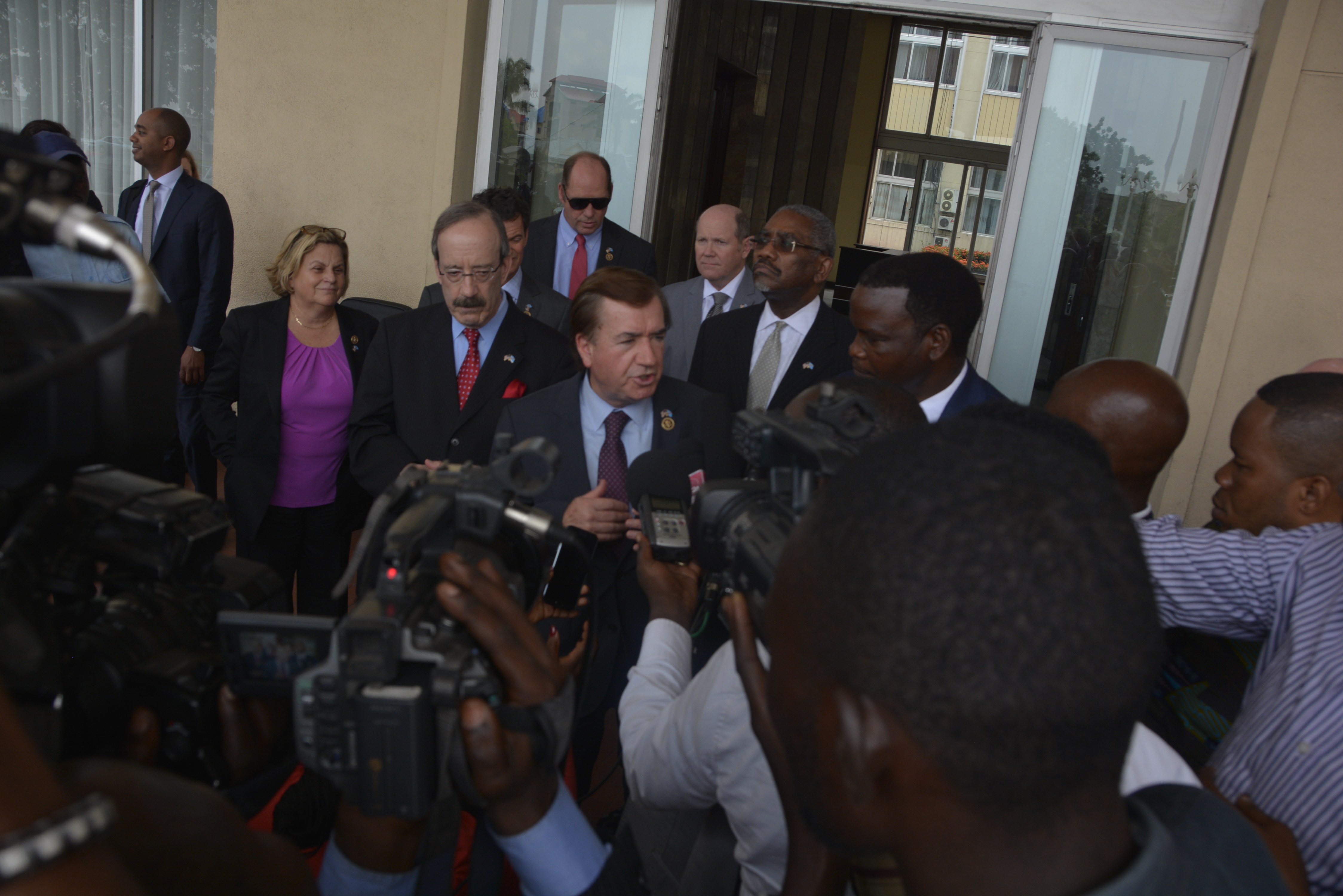 As Chairman of the House Foreign Affairs Committee, it's hectic leading delegations overseas. But whenever I can, I try to make time for local press.
For me, it's a chance to talk about the importance of values like human rights, transparency, and open markets. And it's an opportunity to lead by example.
In many places, it's still rare for government officials to take questions from the press. Media is viewed as something to control — and the open exchange of ideas, information and opinions are seen as a threat.
Freedom of the press is about accountability and good governance. Far more than an American idea, freedom of the press should be universal.
That's why in the aftermath of World War II, the United States launched a new effort to provide uncensored information and news to those living under Soviet domination.
The goal was not to tell America's story, but to act as a substitute or "surrogate" for the free local media prohibited behind the Iron Curtain.
Radio Free Europe — broadcasting to Soviet satellites such as Poland, Czechoslovakia, and East Germany — and Radio Liberty — penetrating deep into the heart of the Soviet Union — were aggressive in their reporting, exposing government propaganda for its lies, highlighting human rights abuses and government corruption in Communist regimes.
In 1984, I visited East Germany on a State Department exchange program and I spoke with Germans — young and old — who told me that these broadcasts were their only opportunity for accurate and credible news from the West.
By all accounts these broadcasts played a critical role in the collapse of Communism. Lech Walesa, the Nobel laureate and Polish labor leader who would become president, explained that their role in Poland's democratic movement "cannot even be described. Would there be earth without the sun?" Czech philosopher-turned-president Vaclav Havel described the broadcasters as a sort of "underground university — explaining how free societies and their components worked."
Sadly, the need for such "surrogate" broadcasting did not fall with the Iron Curtain. Last year was one of the worst for press freedom — according to a monitoring group — with about 46% of the world's population living in countries without a free press. Today, Radio Free Europe/Radio Liberty and its partners Radio Free Asia and the Middle East Broadcasting Networks give a voice to dissidents and opposition movements seeking basic human freedoms and rights including the right to a free press.
Their willingness to push the political and cultural boundaries is one reason why these broadcasters are cited for their trustworthiness and accuracy; however, this work is not without risk. In 2014, Radio Free Europe/Radio Liberty's offices in Azerbaijan were shut down and its leading journalist, Khadija Ismayilova, was arrested. She is now serving a seven-and-half-year sentence that is widely seen as a response to her efforts to expose corruption. Another correspondent, Bashar Fahmi, remains missing after broadcasting from the front lines of the conflict in Syria.
Today, we mark World Press Freedom Day. It's an important opportunity to pay tribute to all journalists who have lost their lives for their work and assess the state of press freedom throughout the world. As we do so, we must not forget the U.S.-backed journalists who strive to bring a free press to those denied this universal value.