Syria's slaughterhouse
Blog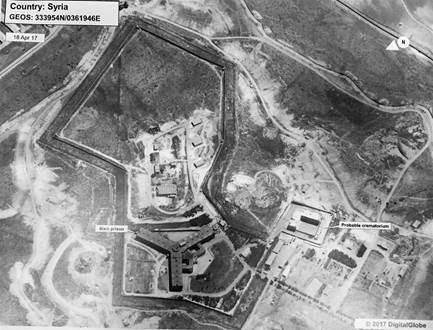 This week, the House will vote on bipartisan legislation to sanction Bashar al-Assad's foreign backers and support prosecution of war criminals in Syria. 
The Caesar Syria Civilian Protection Act (H.R.1677), which the Obama administration wrongly stalled last year, will help cut off resources to Assad's war machine and give the U.S. critical leverage to help stop a brutal conflict that has taken nearly 500,000 lives and displaced millions. 
And sadly, as we learned today, this legislation is needed now more than ever:
"Syria can't keep going on and on like this," said Chairman Royce at a recent hearing.  "That's not in our humanitarian interest, the interest of the region, or America's national security interest.  This has to change."
Learn more about Ranking Member Engel and Chairman Royce's H.R. 1677 HERE.