9 photos of diplomacy in action
Blog
Last week, Chairman Royce led bipartisan delegations to South Korea and Taiwan – two of the U.S.'s most important partners in the Asia Pacific region – to advocate for peace, stability, and economic growth.
The delegation met with government officials and business leaders in order to strengthen security cooperation and American job creation.  Here are the highlights:
1. Mr. President. Chairman Royce and the delegation meet with South Korean President Moon Jae-In.
2. DMZ. Subcommittee Chairman Yoho and Reps. Schneider and González-Colón were briefed on North Korean threats at the demilitarized zone that separates North and South Korea.
3. American jobs. At a meeting with Chairman Royce and Rep. Ami Bera, South Korea's CJ Group announced plans to invest millions of dollars in the United States over the next few years, and create new American jobs.  CJ Group's growth in California is one example of how the U.S. has benefited from the Korea-U.S. Free Trade Agreement.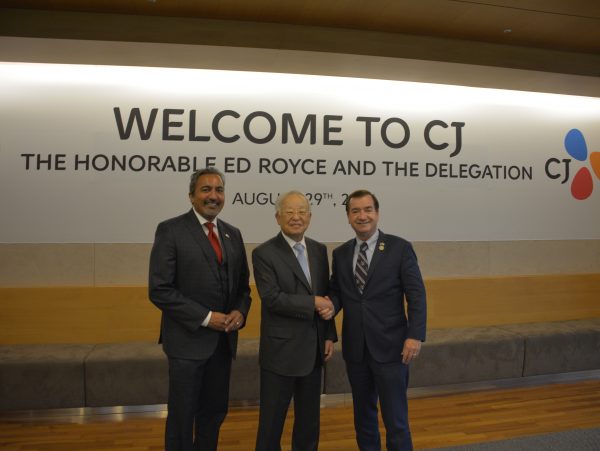 4. Paying respects. While in Seoul, the delegation laid a wreath at a Comfort Women memorial, which stands to remember the thousands of Korean women who were victims of sexual assault and sex trafficking during World War II.
5. Madame President. In Taiwan, Chairman Royce, Subcommittee Chairman Yoho, and Rep. González-Colón met with President Tsai Ing-wen to reiterate the U.S.'s commitment to a stable, free, and prosperous Taiwan through the Taiwan Relations Act and the Six Assurances. President Tsai took the opportunity to award Chairman Royce the Order of Brilliant Star with Special Grand Cordon in recognition of his years of work to strengthen the U.S.-Taiwan partnership.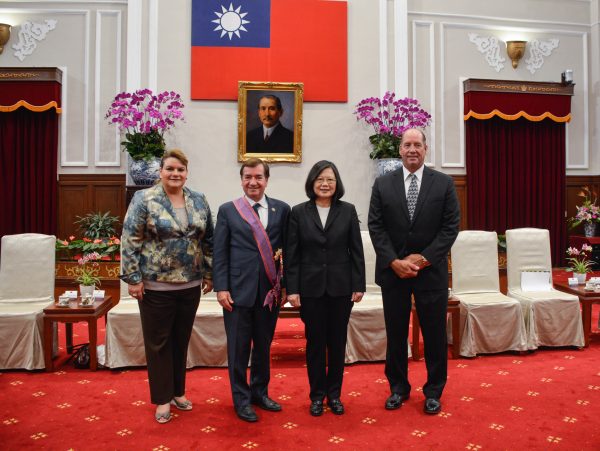 6. New investment. The delegation met with the mayor of Taoyuan, Taiwan – home to Taiwan's busiest airport – and the chairman of China Airlines to discuss the company's plans to expand nonstop service to California's Ontario Airport. Such flights facilitate business relationships that help both the U.S. and Taiwanese economies.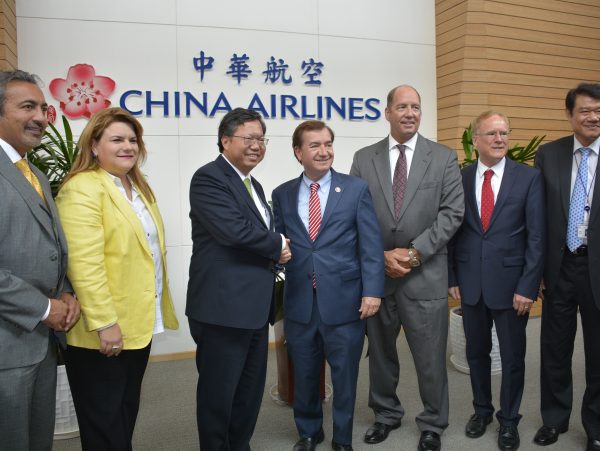 7. Promoting Peace. At Taiwan's Zuoying Naval Base, the delegation visited two U.S. frigates transferred to Taiwan as part of a legislative initiative championed by Chairman Royce. Specifically, the initiative included the transfer of decommissioned U.S. Navy frigates to Taiwan in order to bolster its defenses and help ensure peace in the Taiwan Strait.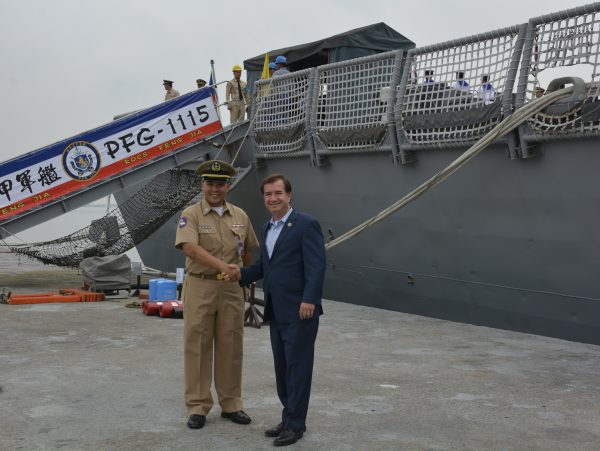 8. GO USA. In Taipei, the delegation visited student athletes representing the United States in the Summer Universiade – an event that brings together university athletes from around the world and is the largest multi-sport competition apart from the Olympics.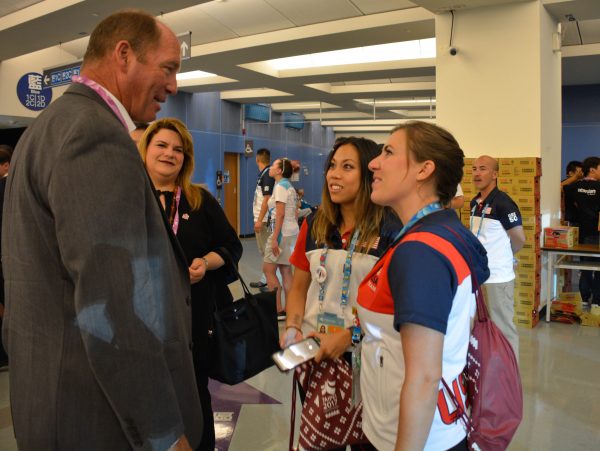 9. Mooncakes and More. Taiwan-based 85°C Bakery employs roughly 1,000 in Chairman Royce's home district, and is growing in popularity across the country.  While in Taiwan, Chairman Royce met with Henry Cheng, Acting Chairman and CEO of 85°C USA Division to talk about 85°C's plans to create more jobs in California.