Office 39
Blog
Following reports this week of new activity at North Korea's nuclear test site, CNN put some light on the secret North Korean agency charged with generating cash for Kim Jong Un's illicit weapons program and his lavish lifestyle.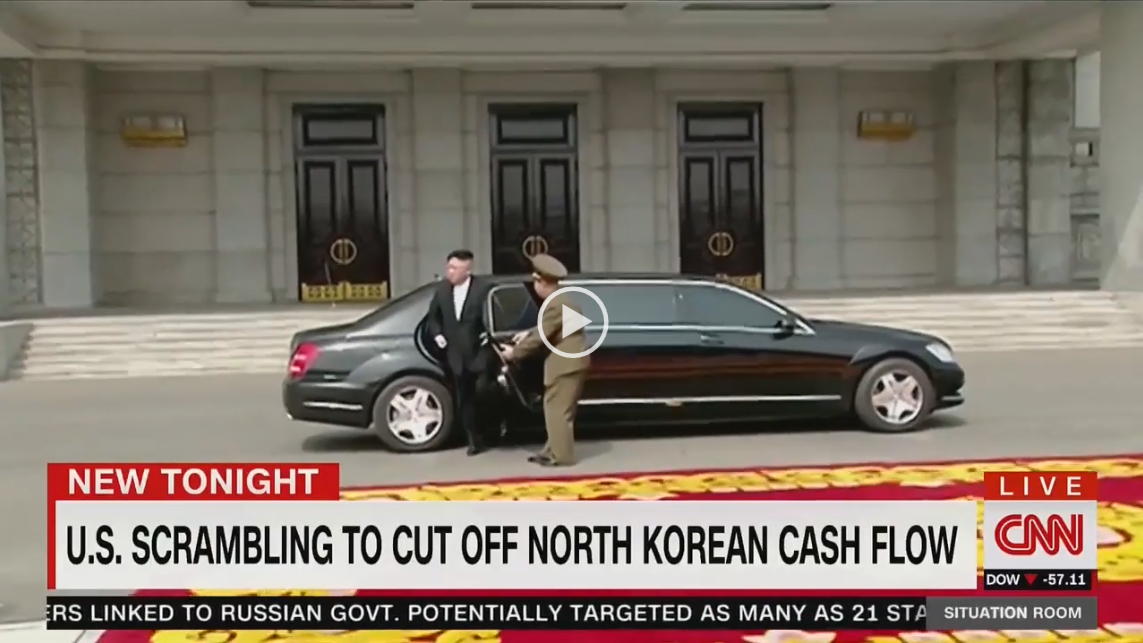 "Office 39," as it's known, oversees a worldwide network of drugs, arms, human, and wildlife traffickers that bring in billions to pay for Kim's nuclear and intercontinental ballistic missile program, as well as his:
Cars and Yachts.  Kim owns an armored Mercedes limousine (CNN) and a 95-foot Princess luxury yacht, manufactured by a French company that also owns Louis Vuitton (Telegraph).
Jet.  Kim's custom-fitted $1.5 million jet (MSN) is "plush, with leather chairs, crystal ashtrays and large wooden tables" (Reuters).
Other luxury Goods.  Kim's wife has been spotted with a Christian Dior handbag priced at $1,400 (MSN), while Kim's collection of watches is valued at $8.2 million (Telegraph).
In all, a U.N. report determined the Kim regime spent $645.8 million on luxury goods in 2012 – accounting for nearly 20 percent of all North Korean imports.
Clearly, there is plenty of room to further tighten sanctions against this North Korean regime that threatens the world with nuclear attacks and keeps 120,000 North Koreans in horrific prison camps.
"Now more than ever is the time… to cut off the… hard currency they need," said Chairman Royce Wednesday on FOX News.  That's why, last month, he led the House in passing the Korean Interdiction and Modernization of Sanctions Act 419-1 to:
Expand sanctions to deter North Korea's nuclear weapons program.
Target those overseas who employ North Korean slave labor.
Crack down on North Korean shipping and use of international ports.
Now it's up to the Senate to do its part and send the bill to the president's desk.