Royce Delegation Promotes Conservation, Sound Development in Angola
Press Release
Media Contact 202-225-5021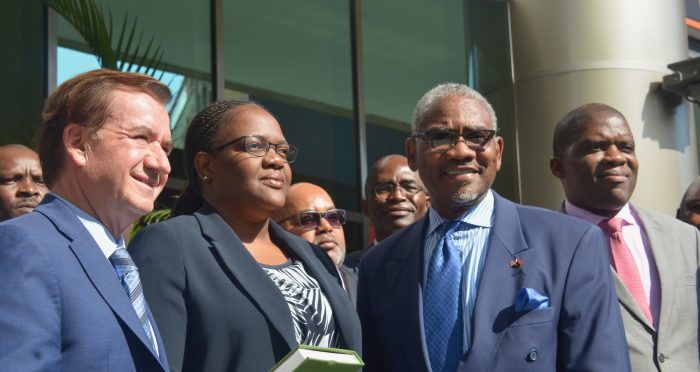 Luanda, Angola – Foreign Affairs Committee Chairman Ed Royce (R-CA) and a bipartisan delegation traveled to Angola yesterday for a series of meetings with government officials including Vice President Bornito de Sousa Baltazar Diogo, National Assembly Speaker Fernando da Piedade Dias dos Santos and Minister of the Environment Paula Cristina Francisco Coelho. 
"Today Angola has great potential," Chairman Royce said after the visit. "This is not the country I visited 20 years ago. Fighting has ended, development is underway, and the peaceful transition of administrations brings new hope for the future.
"In our discussions, we focused on how to take advantage of this moment. The U.S. and Angola relationship is steadily improving, and it can be expanded. Greater cooperation would benefit both our economies. We also discussed the importance of conservation, especially around the Okavango River Basin. Smart development is critical to preserving this rare ecosystem for Angola, Namibia and Botswana for years to come.
"I look forward to continued engagement with the people of Angola on these issues and anxiously await the launch of a Conservation Caucus in the parliament. We've got one shot to get this right."
Chairman Royce co-founded the International Conservation Caucus in 2003 and today it is one of the largest caucuses in the U.S. Congress. The ICCF has since expanded to include more than 13 chapters around the world. 
While in Luanda, the delegation also met with U.S. Ambassador Nina Maria Fite, National Geographic Emerging Explorer Adjany Costa and U.S. business leaders in Angola.
###