Chairman Royce at AEI Discusses the Need for the U.S. to Confront the Weaponization of Information
Press Release
Media Contact 202-225-5021
Washington, D.C. – Earlier today at the American Enterprise Institute, House Foreign Affairs Committee Chairman Ed Royce (R-CA) talked about the need for the Obama administration to step up efforts to confront the weaponization of information by ISIS, Putin, Iran, and others.  Video and excerpt are available below: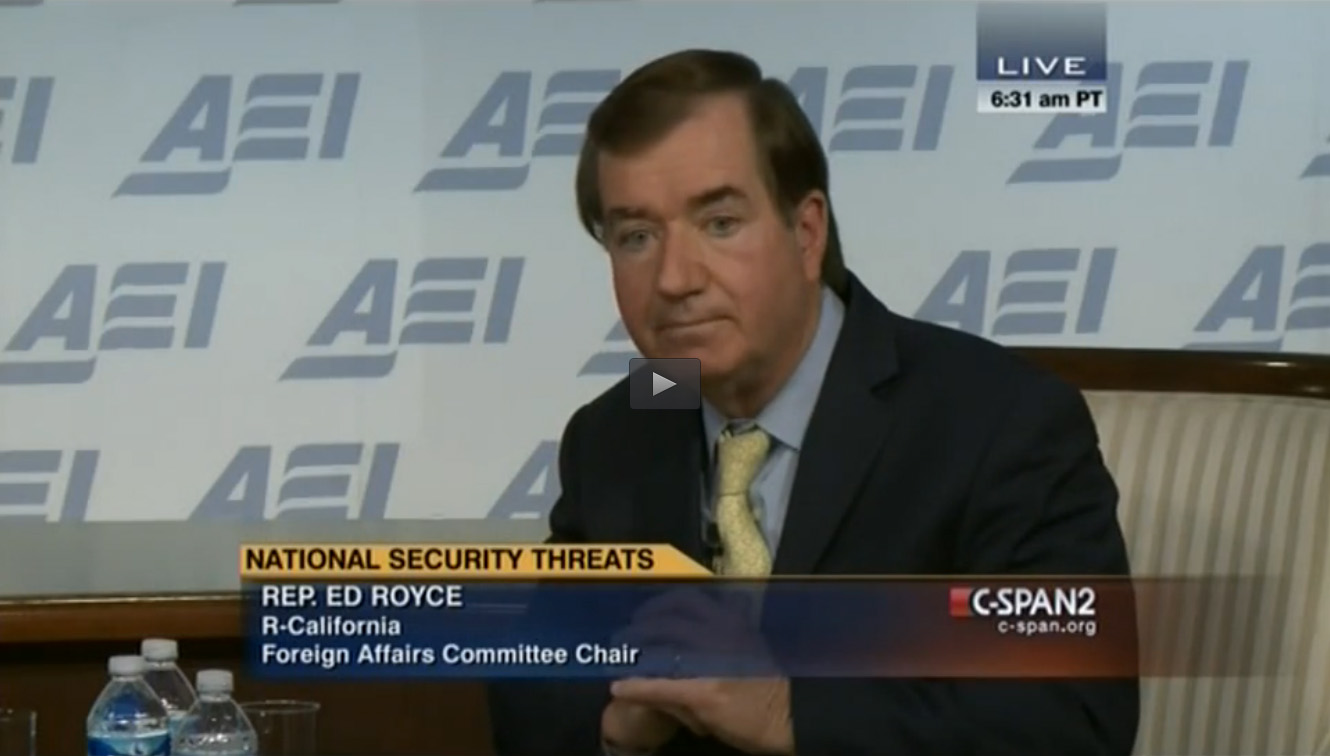 "I was in Eastern Europe, in East Germany, on an exchange program years ago. I saw the effects of Reagan's orchestration of those broadcasts under Radio Free Europe [and] Radio Liberty…
[W]e were sharing our values … political pluralism, freedom, free speech, freedom of religion, tolerance… and people were listening to this. This is what should be going on now with respect to our broadcasts into Eastern Europe and into Russia.
"[E]ven the administration says that broadcasting is practically defunct. So the legislation that myself and Eliot Engel are moving addresses that in two ways. You put a strong CEO in charge of this instead of nine members of the board that can't make a quorum. You let that CEO run it day to day and you give that CEO the mission that we once gave Radio Free Europe/Radio Liberty. And you get us back up countering what Putin is doing with his propaganda machine and RT television along with what ISIS is doing."
NOTE: Chairman Royce is the author of the United States International Communications Reform Act of 2015 (H.R. 2323), bipartisan legislation to improve the missions, objectives, and effectiveness of U.S. international broadcasters, which are overseen by the Broadcasting Board of Governors (BBG).  Enacting this important reform measure is a top priority for Royce and the committee this year.  More information about the Chairman's efforts to reform our broken U.S. international broadcasting is available HERE.
###