Cracking Down on Hezbollah
Blog
Thirty-five years ago this week, 241 Americans lost their lives in the horrific Beirut barracks bombing. 
Hezbollah — with the support and direction of the Iranian government — carried out this deadly attack. And in the years since, the terror group has continued to spread death and destruction. 
This includes the suicide bombing of the Argentine Israelite Mutual Association (AMIA) in Buenos Aires that killed 85 people in one of the deadliest anti-Semitic acts since World War II. During a recent trip to Argentina, Chairman Royce visited a memorial to honor the victims of this heinous attack.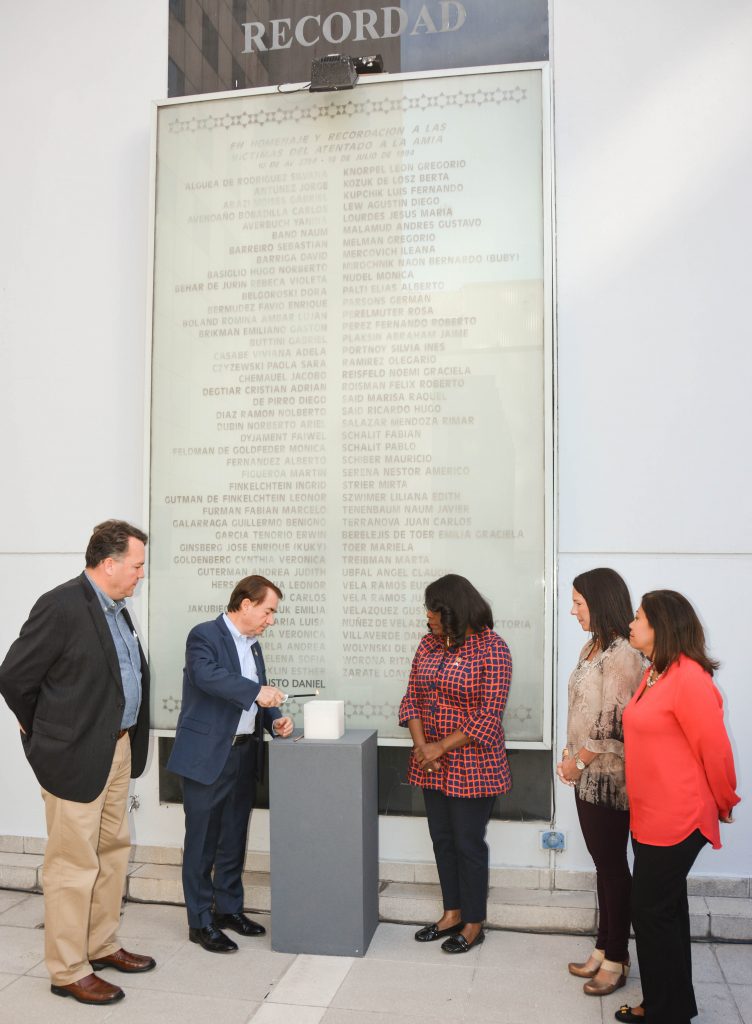 Today Hezbollah remains a grave threat to the security of the U.S. and its partners and allies. It's amassing missiles along Israel's borders, helping the Assad regime butcher and torture innocent civilians in Syria and threatening U.S. forces in Iraq.
Under Chairman Royce's leadership, countering Hezbollah's deadly acts has been a top priority of the Foreign Affairs Committee. 
Last evening, the president signed legislation — co-authored by Chairman Royce — to strengthen sanctions against this terrorist group. The Hizballah International Financing Prevention Amendments Act of 2018 (S. 1595) imposes tough new sanctions on those who provide weapons to Hezbollah, targets Hezbollah's fundraising and recruiting efforts – including through innovative crowdsourcing techniques – and gives the administration additional tools to respond to Hezbollah's global criminal network. This legislation is the result of months of bipartisan, bicameral work in Congress, and it builds on Chairman Royce's landmark 2015 Hezbollah sanctions law.
Learn more HERE.